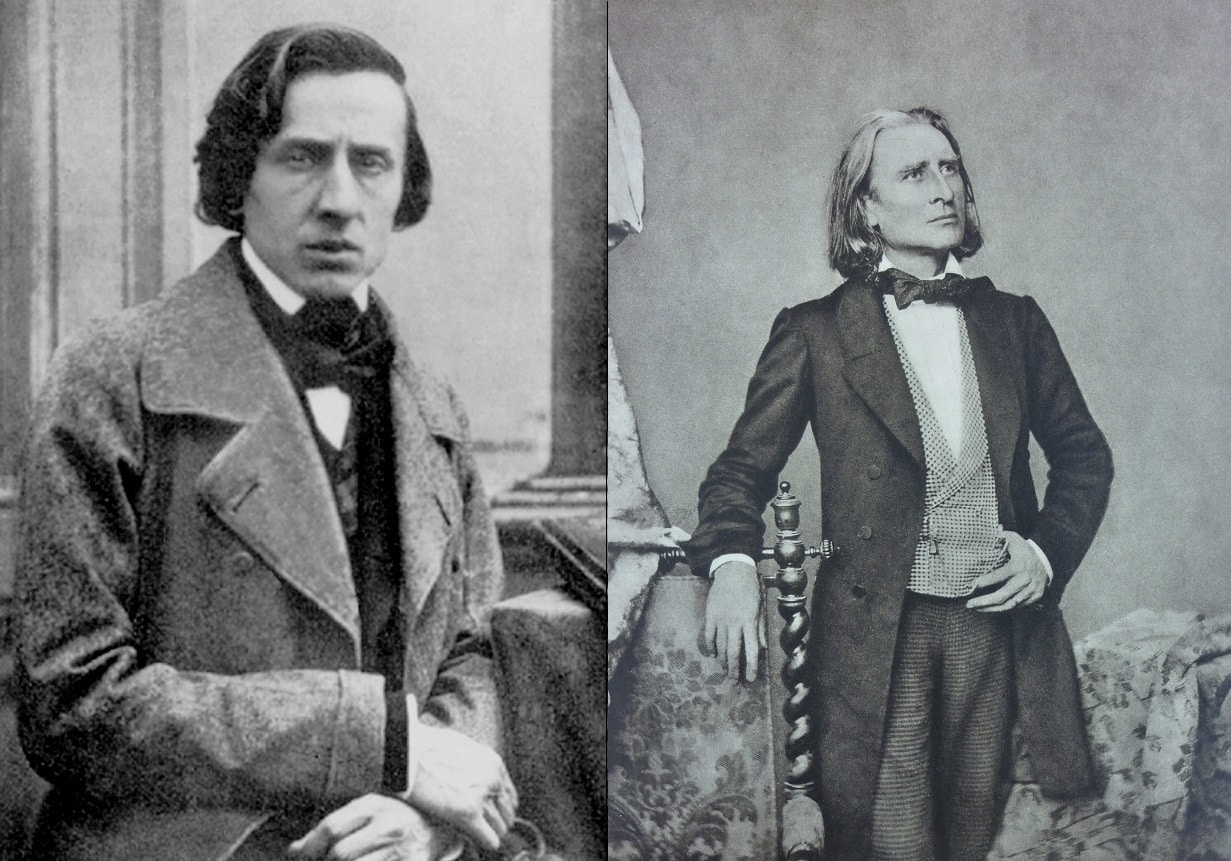 This smart bench playing musical compositions by Frédéric Chopin and Franz Liszt has been made on the initiative and commission of the POLISH INSTITUTE of Budapest to mark Polish-Hungarian friendship and cultural cooperation. Partner: Liget Budapest Project Developed and manufactured by: KUUBE Hungary Ltd Unveiling: on 23 March 2023, the Day of Polish-Hungarian Friendship
The Day of Polish-Hungarian Friendship
On 12 March 2007 the Hungarian National Assembly unanimously adopted the decision stipulating that 23 March be declared the Day of Polish-Hungarian Friendship. Four days later, on 16 March 2007, the Sejm of the Republic of Poland adopted a decision with the same content with acclamation. The Day of friendship is barely one and a half decades but the history of the two peoples harks back to a thousand years. The origin of the close Hungarian-Polish relations started in the Middle Ages: the royal houses of the two countries were linked by dynastic ties as far back as in the Árpád Era. In the 14th century, under the reign of King Louis I of Anjou, the two countries were part of a personal union and the younger daughter of King Louis I, Saint Jadwiga became the patron saint of Poland. The Polish nation regards István Bethlen, Prince of Transylvania, who sat on the Polish throne from 1575 to 1586, as one of their greatest rulers. Ferenc Rákóczi II, Prince of Transylvania, started his struggle for freedom upon returning from Polish soil, while József Bem, the Polish freedom fighter, was an outstanding general during the Hungarian Revolution of 1848-1849. The bond between the two nations was knit even closer in the 20th century: in 1939, when Hitler's Germany and Stalin's Soviet Union launched attacks on Poland, Hungary gave shelter to tens of thousands of Polish refugees. There is a lot to commemorate and celebrate on the Day of Polish-Hungarian Friendship: on this day we profess to a friendship that had been going strong for a thousand years, enduring throughout the greatest hardships.
Musical compositions on the bench:
Franz Liszt: Ave Maria (The Bells of Rome) in E major S.182
F. Chopin: Ballad Op. 23, No. 1 in G minor
F. Chopin: Fantaisie Impromptu Op. 66
Franz Liszt: Hungarian Rhapsody No. 12
F. Chopin: Mazurka Op. 50, No. 3 in C sharp minor
The composers:
Frédéric Chopin
Frédéric Chopin was born in Zelazowa Wola, a small village near Warsaw, to a French father and Polish mother on 1 March 1810 (as recorded on his birth certificate) or on 22 February (as stated by his family). He inherited his love of music from his mother. He already played the piano at the age of six, he was seven when his first composition was published and he performed in concert at the age of eight. His genius is clearly shown by the fact that his first music teacher soon released him saying he had nothing to teach the young boy as Chopin already knew more than him. He spent the summer holidays in the countryside, where he discovered the beauty of Polish folk music, which became a source of inspiration in his oeuvre. As a teenager he was already a great favourite with the salons of Warsaw, and his first solo concert was held in 1829 in Vienna.
After the fall of the November Insurrection of 1830-1831 in Poland, Chopin settled in Paris, where he held concerts and taught music. He was granted French citizenship in 1835. His circle of friends included greats of the era, such as Bellini, Mendelssohn, Berlioz, Franz Liszt, Balzac and Heine. The great love of his life was George Sand, an independent writer who advocated enlightened ideas and of whom Chopin had written in 1837, the year of their meeting, that there was something about her that "repelled him". Their relationship ended after ten years.
From his childhood Chopin had often been taken ill, contracting pulmonological diseases, pneumonia and other respiratory problems, while also being prone to depression and hallucinations. He fled to England to escape the Parisian Revolution of 1848, and he performed his last concert in London in November 1848. He was completely exhausted when he returned to Paris, where he died of tuberculosis on 17 October 1849.
It was his wish that Mozart's Requiem and his own composition, part three of Piano Sonata No. 2 in B minor, also known as the Funeral March, be played at his funeral, but the coffin was lowered into the grave in silence. His ashes were laid to rest in the Père-Lachaise cemetery in Paris, while his heart, conserved in cognac and kept in a sealed crystal jar, is preserved in one of the ornate pillars of the Church of the Holy Cross in Warsaw.
Chopin introduced a whole range of romantic musical tools of expression into his piano playing. His soft and lyrical sound was coupled with extremely dynamic contrasts, a virtuoso and intensely emotional style of performance and a technical bravura. He was the first musician to compose ballads and independent scherzos and he introduced the Polish mazurka to the world. His music was described by Schumann thus: "cannon concealed amid blossoms" but he is also referred to as the poet, slave and genius of the piano. He composed two piano concertos, 24 preludes and 27 etudes, while his shorter pieces, waltzes and nocturnes are also popular. The characteristic phrases of Polish folk music can be heard in his polonaises and mazurkas, which make him the father of romantic folk classical music.
The first volume on Chopin's life was written by Franz Liszt, who he regarded as his friend and the most ideal performer of his works.
Ferenc Liszt
Ferenc (Franz) Liszt, a Hungarian composer, pianist, conductor and music teacher, is among the foremost composers of 19th-century Romanticism. He was born in 1811. His father, Ádám Liszt, who was a clerk of Count Esterházy, recognised his son's exceptional musical talent early on and took every opportunity to help it unfold. Liszt played the piano to a public audience in Sopron and Pozsony (Bratislava) at the tender age of nine, and soon after he was able to continue his studies in Vienna as a student of Czerny and Salieri with the support of some art-loving patrons. He debuted in Vienna on 1 December 1822. Eleven at the time, the first concert of the young Liszt created a sensation, and it was here that he met Beethoven, through the intervention of Czerny, who himself had been Beethoven's student. Liszt's first composition, his Variations on a Waltz by Diabelli – the theme that Beethoven had composed his famous Diabelli Variations on – was also published here. After his debut in Vienna, the young Liszt had four extremely successful concerts in Pest and Buda, and in autumn 1823 he and his father travelled to France and moved to Paris, one of the centres of the European art scene.
His enrolment in the Conservatoire of Paris was prevented by Cherubini, the head of the institution, so Liszt returned to Vienna, where he studied music theory and counterpointing privately and set off on a concert tour. His London debut was followed by invitations to France, Switzerland and, again, to England. His concerts mainly contained fantasies and paraphrases he composed of popular operas. He settled in the French capital in 1827 for a brief period, where his talent elevated him into a celebrated figure of high society life. It was here that he met Chopin, from whom he mastered the subtleties of piano playing, as well as with Berlioz, from whom he learnt the orchestral language of music and the new inventions of programmatic music. In the late 1830s he set off on another tour, travelling all over Europe from Portugal to Russia. He became a teacher at the conservatory of Geneva in 1835. In the early 1840s he worked as the conductor of the Weimar court theatre, where he popularised and conducted the works of his contemporaries and taught fledgling musicians and composers flocking there from all corners of the world. Liszt shared the last decades of his life between Weimar, Rome and Budapest. In the first years of the Academy of Music in Budapest he generously helped the newly emerging centre of the Hungarian musical culture and he even took on teaching duties for several months of the year.
Liszt was an extremely productive composer. He composed the majority of his works for the piano, the playing of which require extraordinary technical skill. The fact that many of his pieces are not known can be explained by their huge number: most of his 400 original pieces are virtuoso piano compositions, symphonies, symphonic poems and masses. He composed a total of about 1,400 works (including original pieces, paraphrases, etc.), which makes him one of the most prolific composers of all time. He is known for numerous musical paraphrases, including ones written of such complex orchestral pieces as Beethoven's symphonies, for example. His works form an essential part of the programme of concert halls all over the world.
The performer of the pieces:
The world renowned, Liszt Award-laureate Hungarian musician, Gábor Farkas, is one of the finest pianists of his generation, a widely acclaimed performer of a Romantic repertoire, the winner of numerous international piano competitions as well as a regularly invited player at the most important music festivals and concert halls of the world. He has many solo albums released by Warner Music Hungary, Hungaroton, Toccata Classics London and Steinway & Sons Records. His outstanding talent and career thus far have been recognised by the Hungarian state's Liszt and Junior Prima awards as well as by Steinway Artist and he has also received the Aoyama Music Award.
Gábor Farkas has been the head of the keyboard department of the Liszt Academy of music since the academic year 2020/21 and he is also the head of the institution's doctoral school, while also being a guest professor at the Tokyo College of Music in Japan.
www.gaborfarkaspianist.com