As part of the Liget Budapest Project, youth sports facilities have been provided to meet the requirements of the surrounding schools. They have been developed in an easily accessible location next to the Garden of the Blind, close to the intersection of Stefánia Road and Ajtósi Dürer Row.

This fully renovated section of the park contains a 200-metre, four-lane running track, two multifunctional areas for ball games and an outdoor gym, while the area's plant life has also been completely overhauled. The youth sports facilities, which have recently been completed, constitute only the first new sports area, with numerous other areas allocated for the same purpose in later stages of the park's development.
The fact that the new Városliget sports facilities can be accessed quickly and easily, means they are also suitable for a 45-minute PE lesson. With its straight section for time measurements and full visibility, the synthetic running track is perfect for school assessments, while the long jump pit can help add variety to lessons. Though the new Városliget Sports Park is open to anyone, students in the area are given priority during school hours.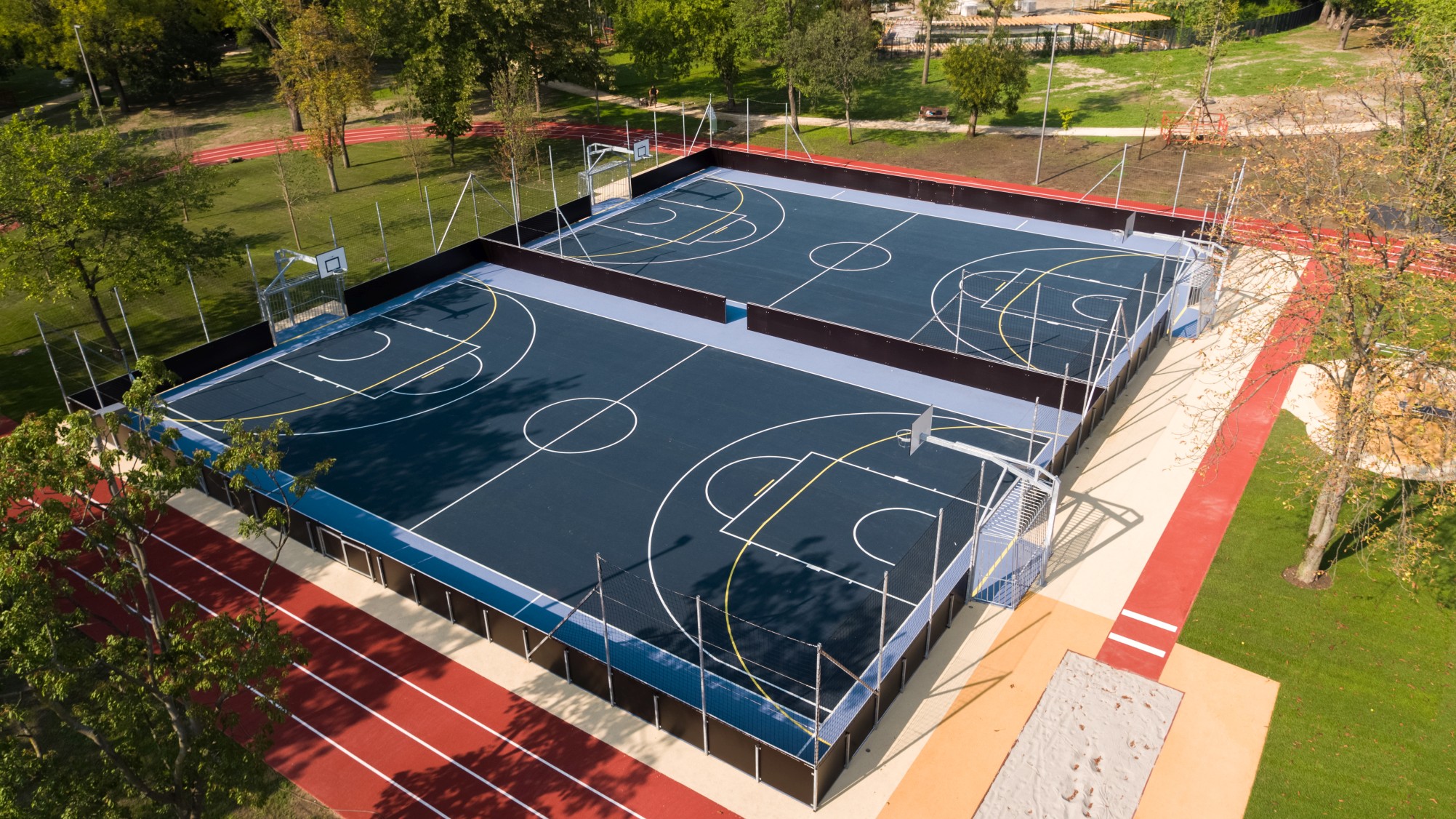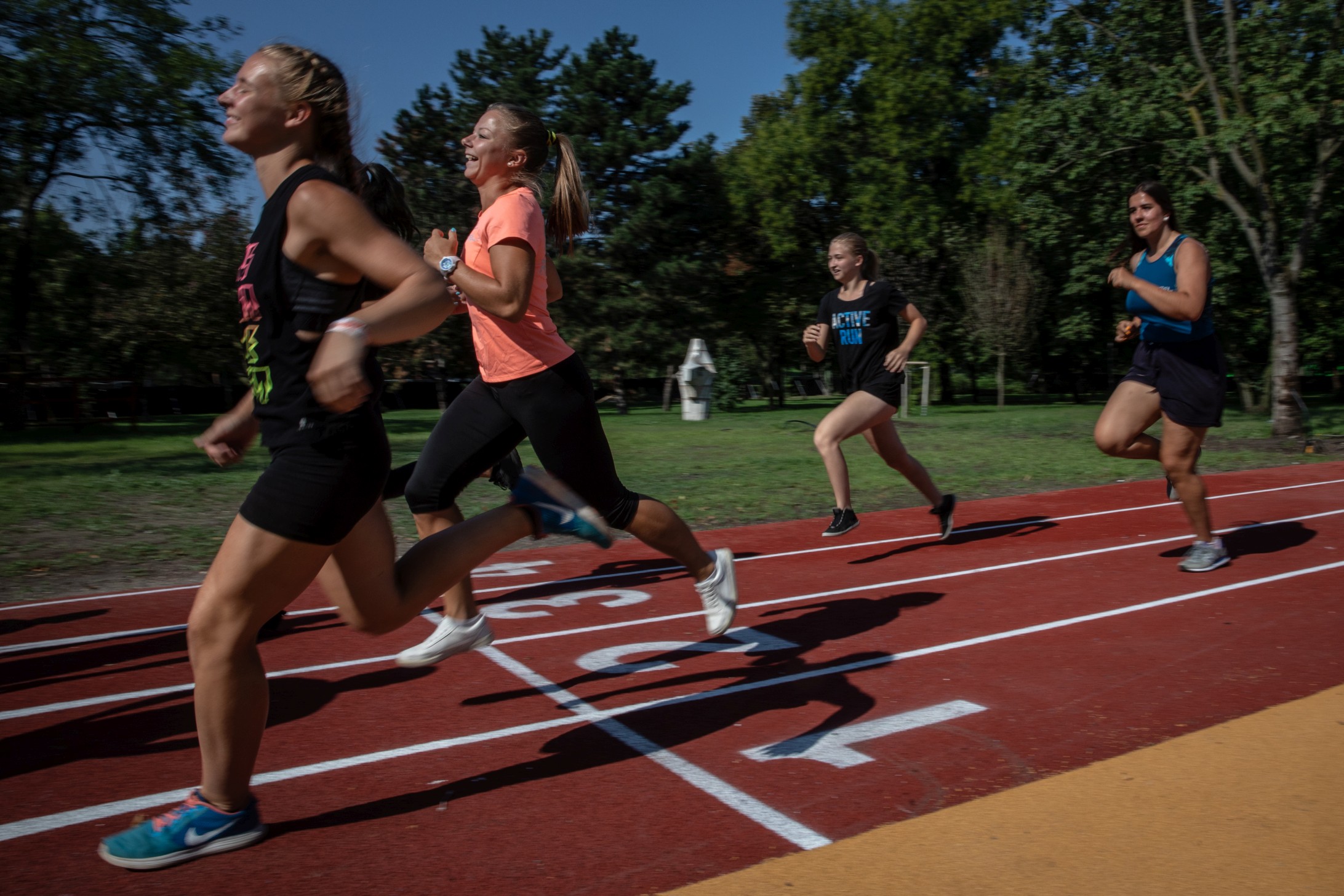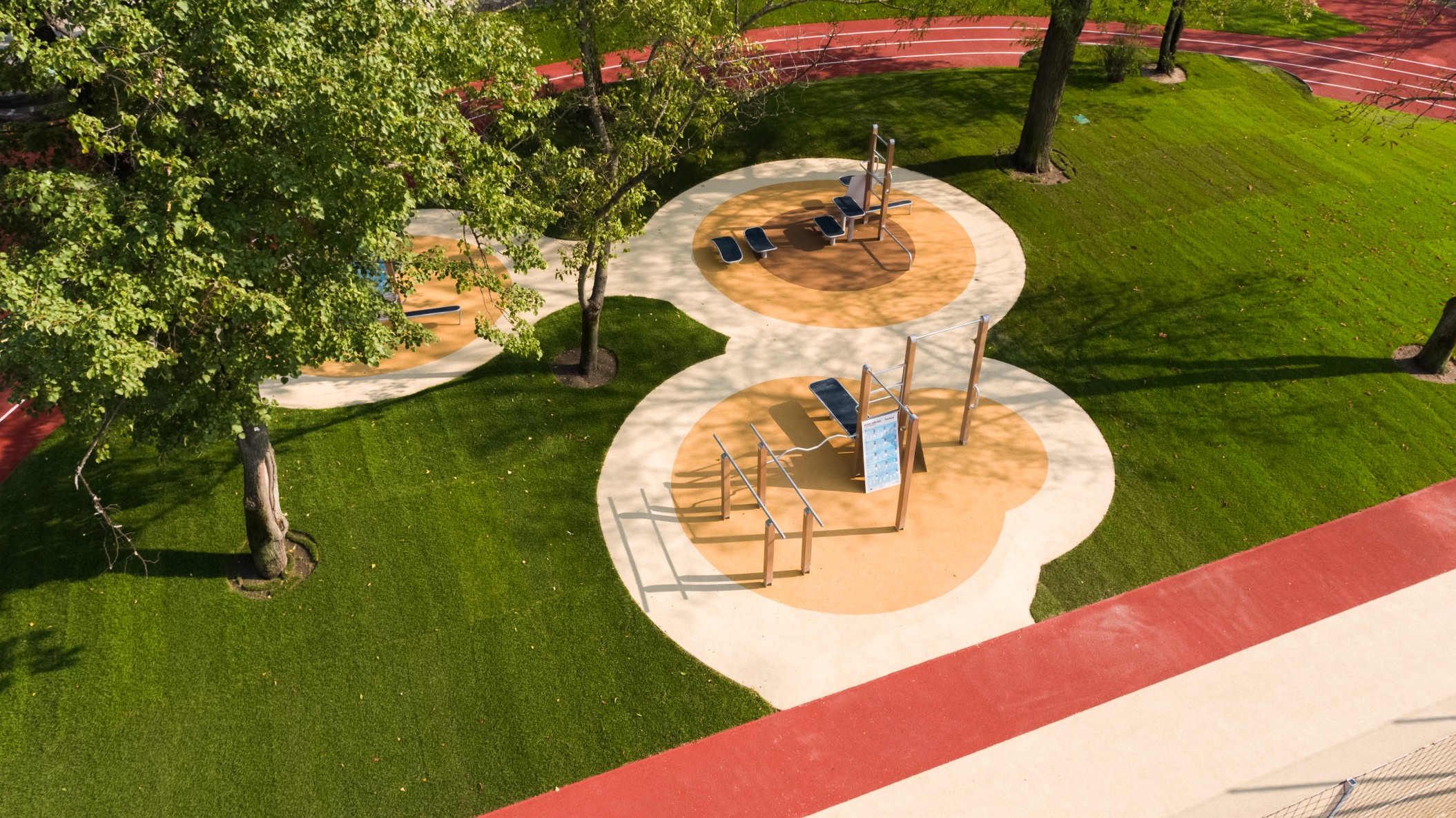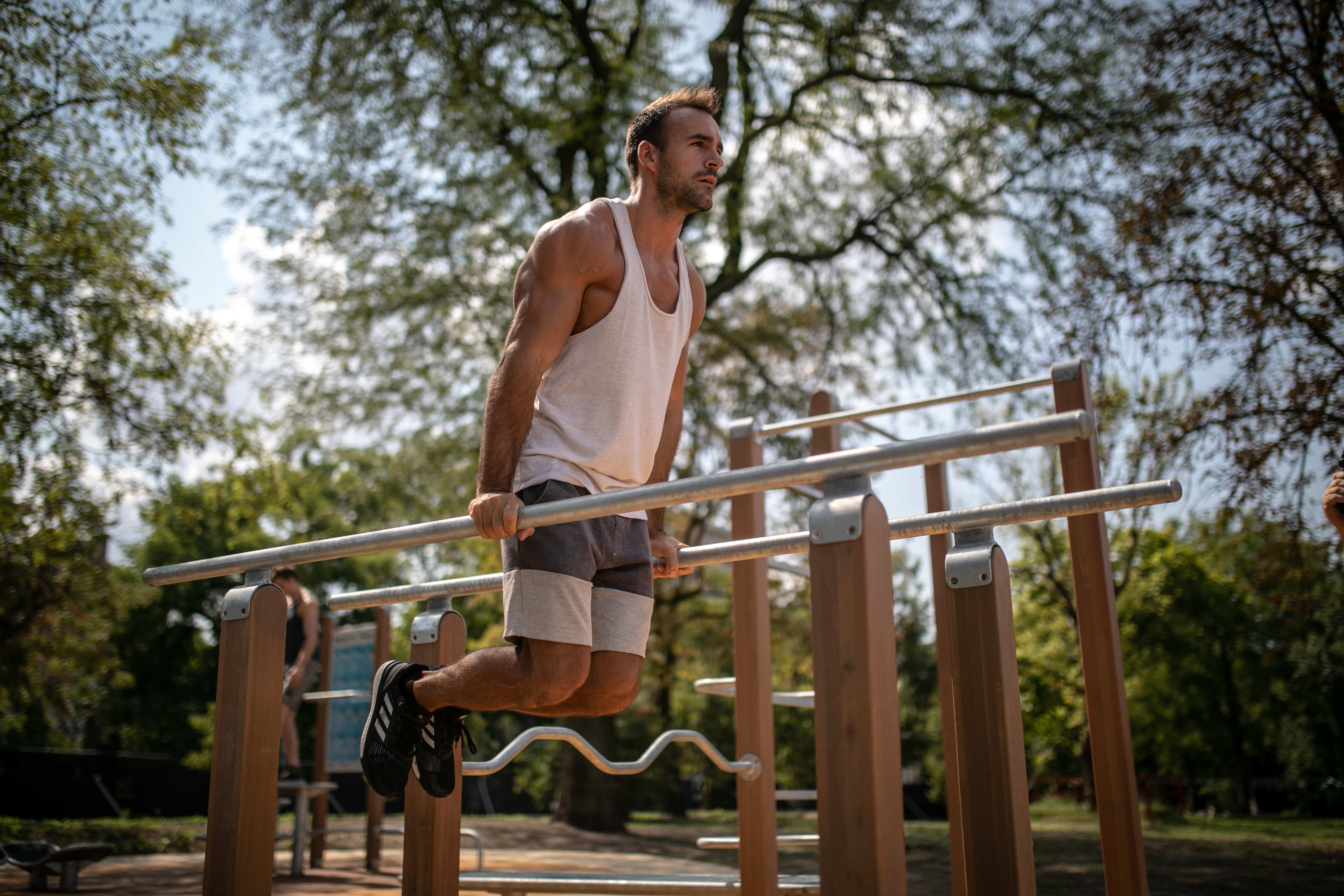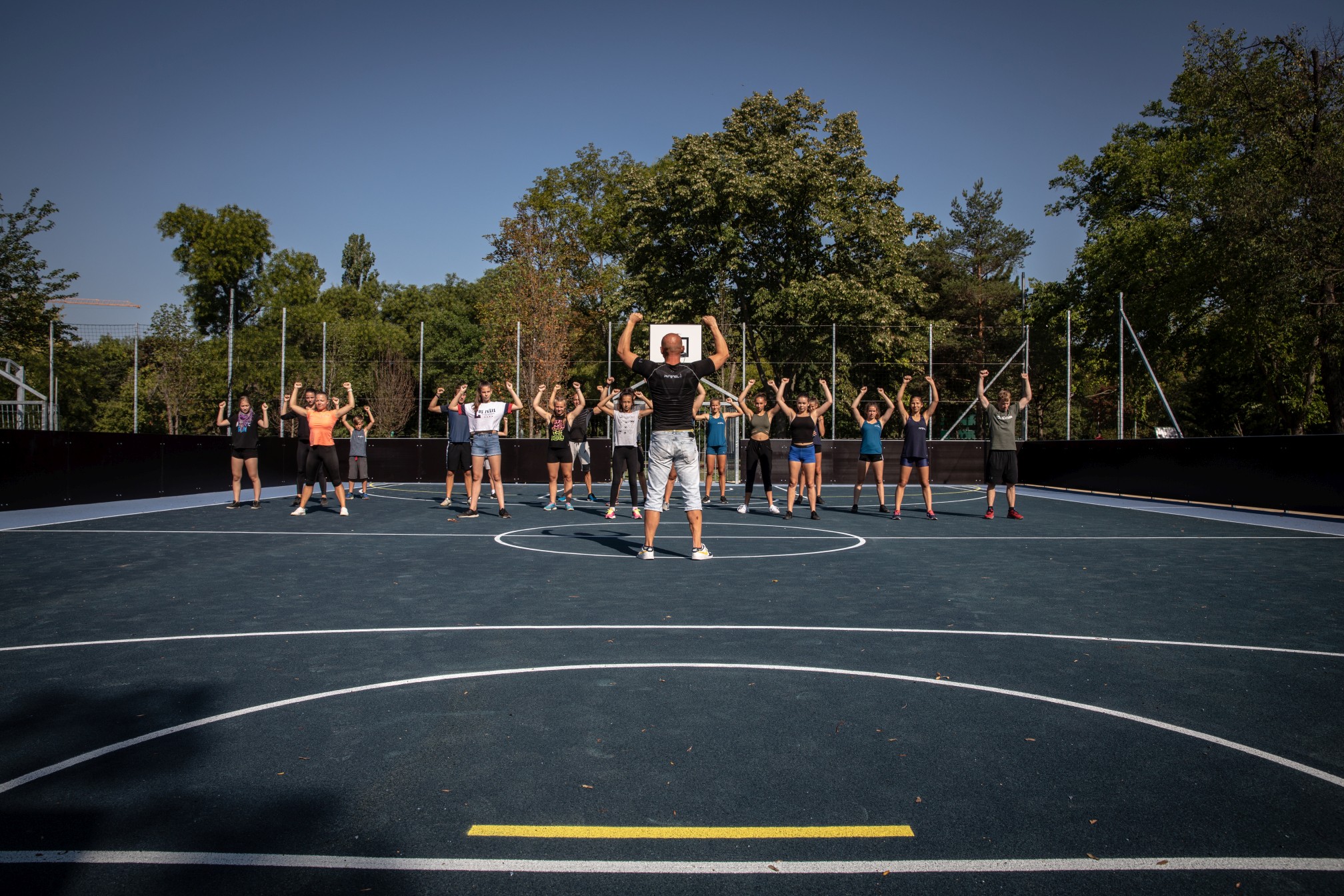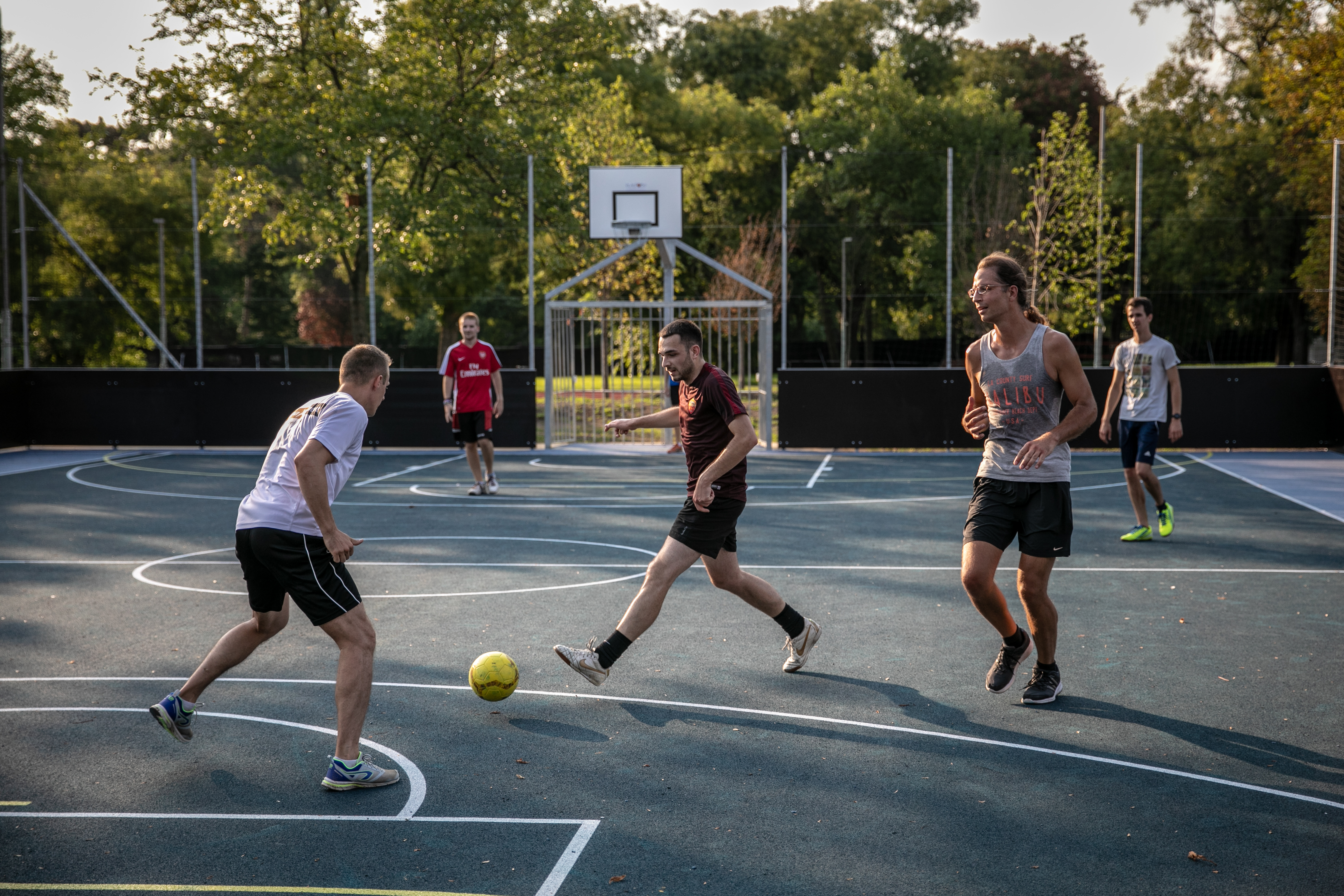 How was it made?
The youth sports facilities, which were completed on 29 August 2018, were included as part of the landscape design during discussions with the community prior to the renovation of Városliget. Representatives of nearby schools indicated that students needed high-quality, safe sports facilities in the park that can also be used for PE lessons. It also became clear during the consultations that, whereas these groups used to use the sports facilities in the park, in recent years they had been reluctant to bring the children here as the fields had deteriorated in quality and become worn.
As a result, in the Liget Park Forums and during consultations in smaller groups, a joint search was made to find the most suitable location in the Városliget to develop a central point for sport for children, as well as determining its contents and equipment in cooperation with PE teachers and sports technicians. During the planning process, it was essential to develop the sports facilities in a venue that was easily accessible for local schools, with paint markings for small-sided football, basketball and handball for anybody wanting to do sport and lockable compartments so people can keep their valuables safe while they play.
A 200 m, four-lane running track has also been developed, with the multi-use field in the centre. These are complemented by a long jump track and outdoor gym equipment. The paths, benches and street lighting have also been renewed, while a new accessible WC has been added. The entire plant population of the area has also been rehabilitated and expanded. The children's playgrounds will also be accessible to visually impaired people, with tactile signs located at specific junctions marked on the Liget's internal road network.
Found here